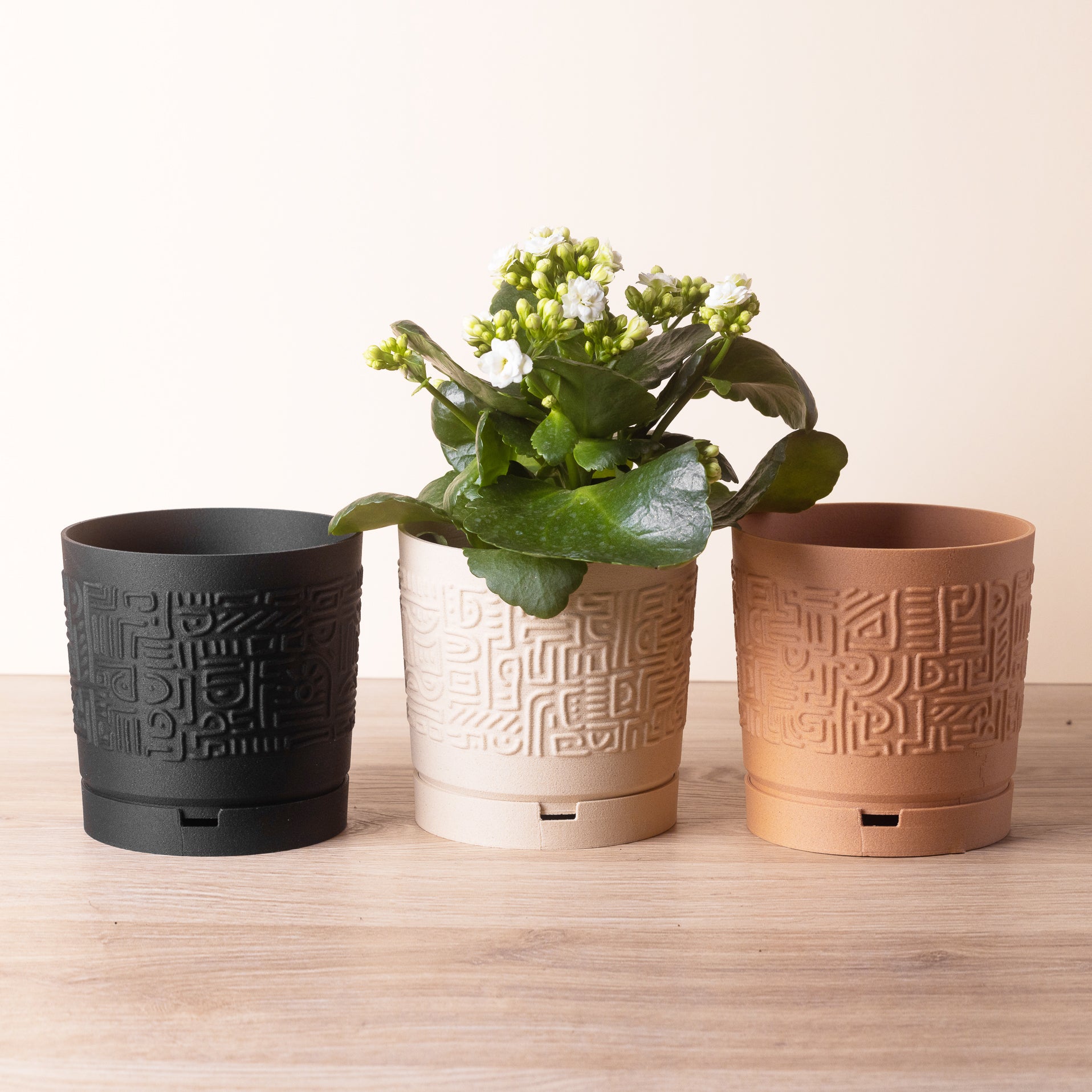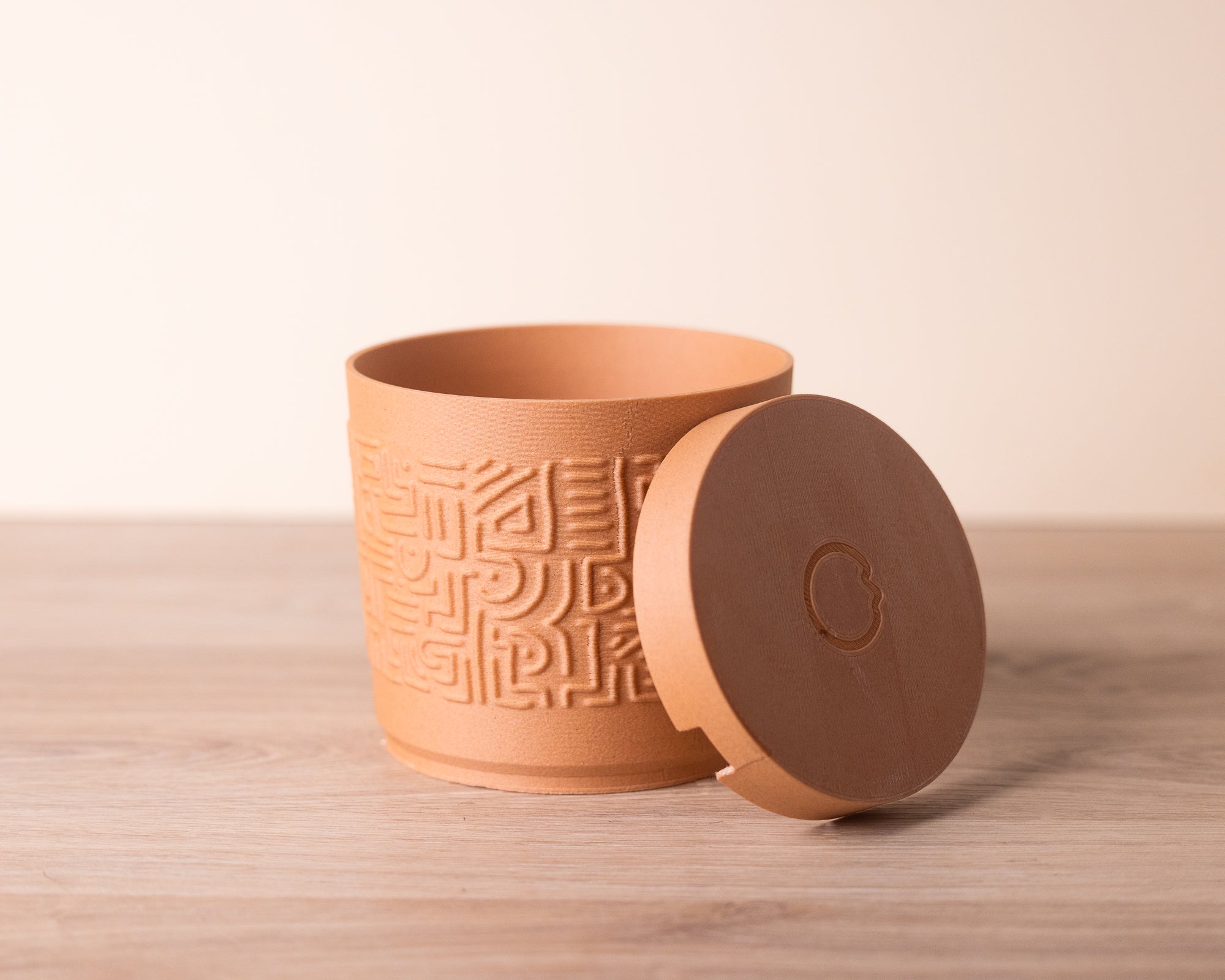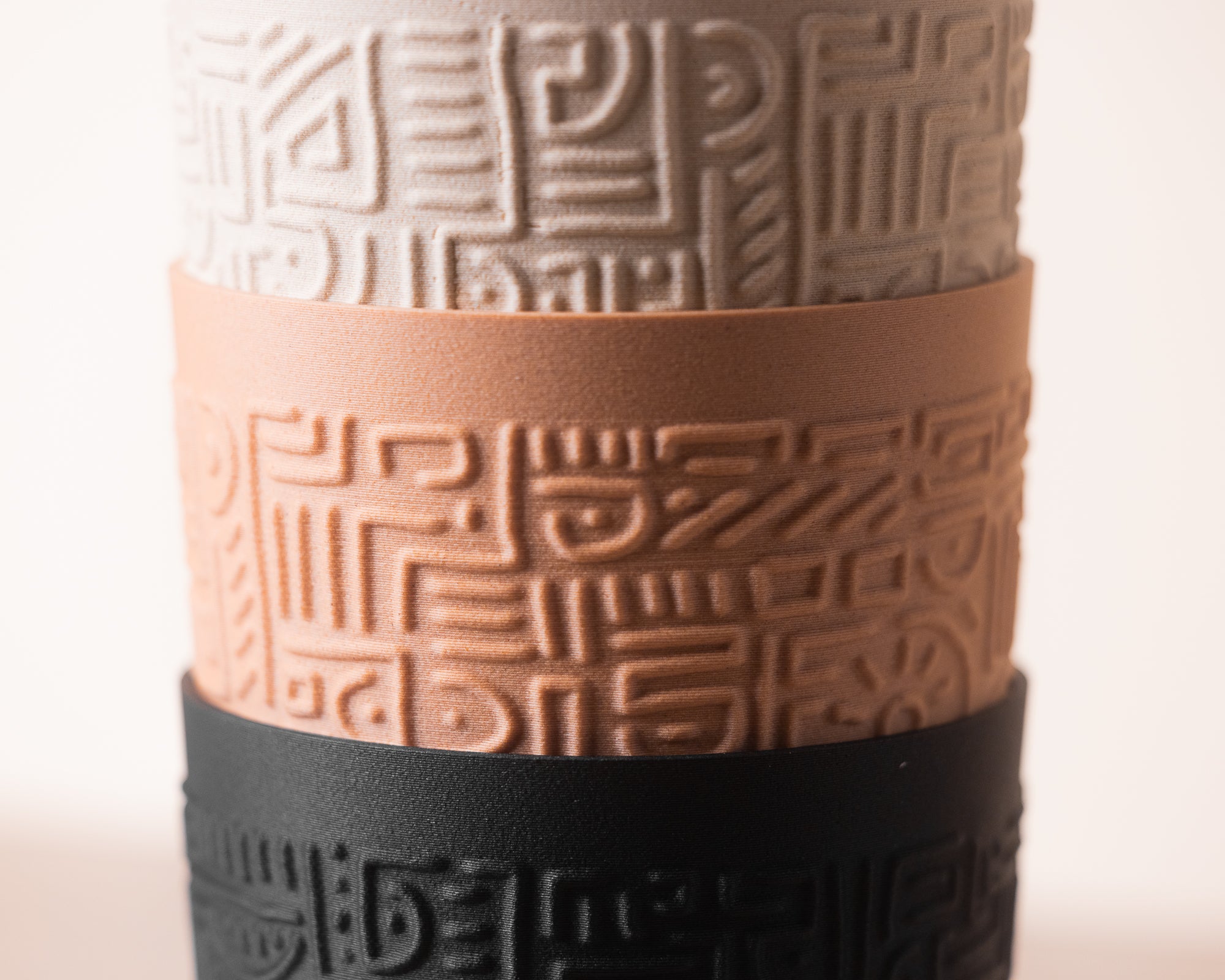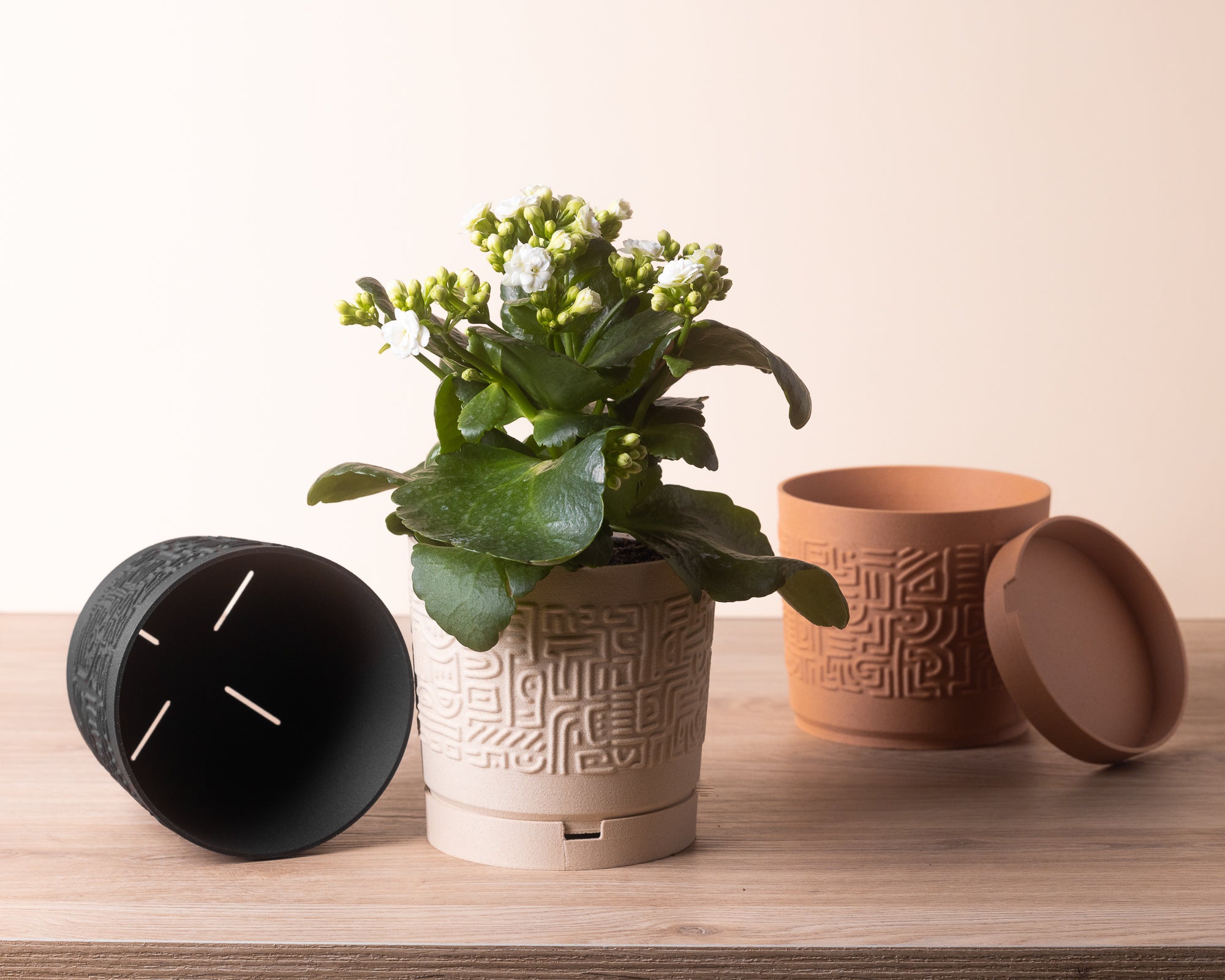 Planter - Tribal
---
These pots were made with a process that we believe to be the first to use: We sculpted these pots digitally with a touch pad. Our artists literally drew this pattern, inspired by ancient cultures

3D Printed from 40% recycled wood and 60% corn starch, these objects are totally natural and plastic free. The texture and smell of wood will always surprise you. This is a great gift to give to your family or friends who have green hands.

Use it the way you want:
- Plant directly inside. When you water, evacuate the excess through the opening of the saucer
- If you use it as a pot holder, same thing!

Inner diameter:
- Ø 4.7" x height 4.3"

------

Made of recycled wood and corn bioplastic, this pot is fully environmentally friendly.
Designed and made in our workshop next to the French Alps

*Plants are not included